Family style pizza and salad for wedding catering
Mobile wood-fired oven caters pizza and more for rehearsal dinner
Pizza is perfect for the late reception 'After Party'
Getting Hitched?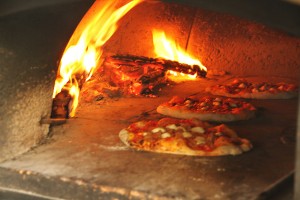 Did you get engaged over the holiday? The merry season is also the season for popping the big question, as one in four eager grooms propose to their brides during this time of year. It seems that most couples don't put off planning their big day as Brava! gets a rush of catering requests just after the NYE party gets cleaned up and hangovers subside.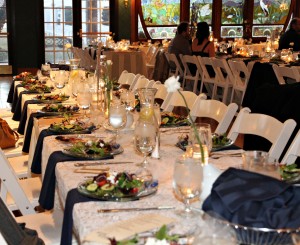 Time to think about your wedding events…
I stress events here, as most weddings are never only about the big day. Brava! receives all types of requests for catering not just the wedding, but also wedding showers, rehearsal dinners and most recent, the wedding after party. Our unique style of catering and offerings fits all the above events. We can do casual for your rehearsal and after party, or take it elevated for the big day. Our diverse menu and service offerings of buffet, cocktail stations and family style are classic and can fit any budget.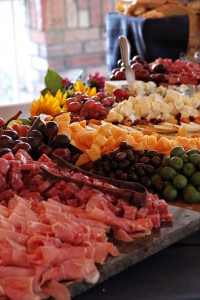 A wedding, your big day, is an important, memorable and personal event, we take it very serious. Brava! has over ten years of combined catering experience. We will set up a consultation / tasting while we explain our wide range of services, from packages to custom full service, and talk about your vision for your day.
Contact us today by filling out our catering request form. We will send you our catering menu and set up a free consultation.