Graduation Party Catering
Graduation season is just around the corner, have you considered catering options for that special day?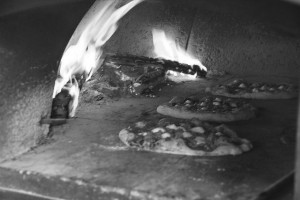 With graduation season just around the corner, the Brava! hotline has been ringing off the hook and we are in full swing booking catering for graduation, birthdays and weddings.  Treat the grad, friends and family to one of our pizza catering packages. Whether it's pizza only or you prefer the whole spread, we have just the right pizza-catering package for you. We will park our mobile wood-fired oven in your driveway, yard or any event space and make fresh wood-fired pizza for you and your guests.
Whether you are looking for a casual backyard affair or a formal celebration Brava!'s catering experience ensures we have the knowledge of what you need to throw an incredible, memorable party without lifting a finger.